NaMaLiCS, Getting ahead of myself
But...I couldn't resist.
The video is a little small, but if you look closely you can see the light animation occurring across two sections connected by the BrickPixel magnetic connector. The random blink happens on both sets of 9-LEDs. The the sequential toggle on / off occurs across both sections.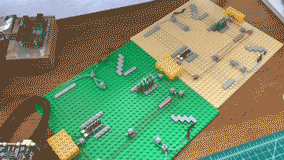 Here I made the animation sequence the same for both sections, then I connect and disconnect the BrickPixel magnetic connectors. You can see the second section never misses a beat between connected and disconnected.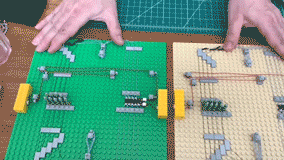 I gotta say, the BrickPixel system is incredible! and incredibly flexible and resilient!
-wrtyler-