HUD Screen Inside the Freewing A-10 80
We did a quick test today using a stock Freewing A-10 80 cockpit to see how our HUD screen would fit. Originally I expected the 0.96" screen would fit better but as it turns out the 1.44" screen fits perfectly with just minimal modification to the cockpit. Attached are some photos of our test installation, and you'll see why we're calling this a very QUICK installation (we didn't make it the neatest setup, but you can get a sense of how it fits and what mods need to be done).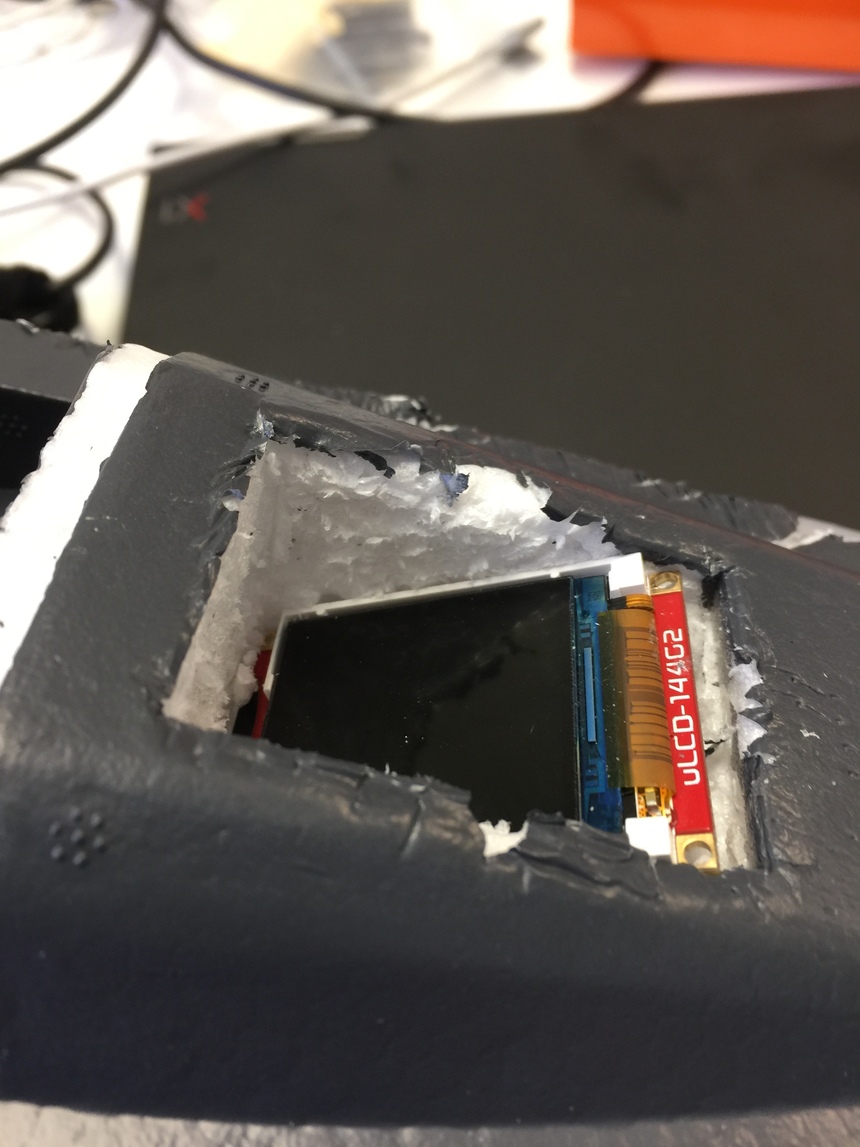 You can see that the stock HUD frame included with the cockpit fits over the LCD screen pretty much without modification. The key is getting the right angle of the screen so it projects up to what would be the pilot's line of sight.
For a quick demonstration of the HUD in action, check out this video:
The 1.44" screen kit will retail for $99.99 and will be up on our website later this week.