Making Longer Sections of LED Filament
One common request we receive is for longer sections of our Flexible LED filament. While we're not able to supply filament in longer lengths, it is possible to solder multiple filaments end-to-end to create one long filament as shown in the photo above. To do this requires soldering skills, and there will still be a small gap between sections of the filament because of the metal tabs on each end, but you can really create something pretty wild if you're so inclined.
Remember that when connecting in series like this, you will need to supply 3 volts per filament connected, so in the photo above, where I have 3 filaments connected, that needs a 9V power supply.
Here's a photo where I went pretty crazy and connected 5 filaments end to end: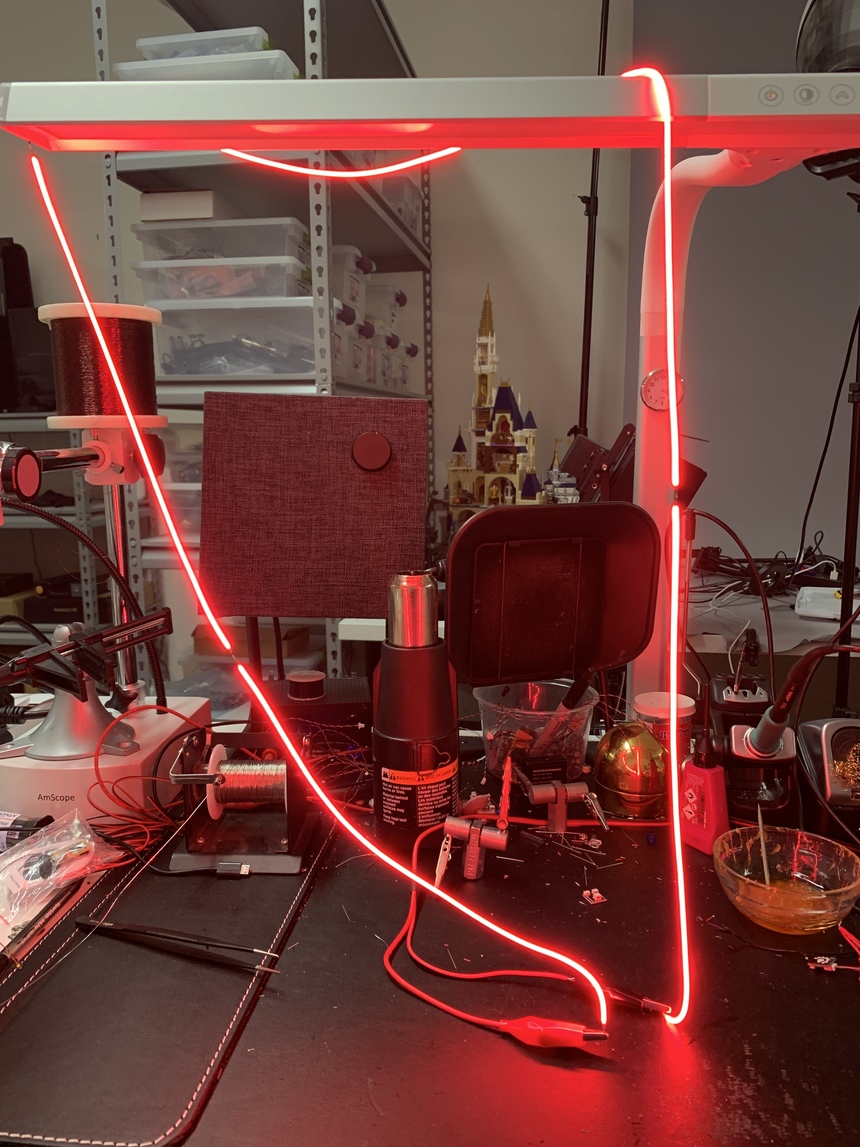 And here's the power needed to light up all that pretty stuff:
I hope this gives you some ideas for extending the use cases for your LED filament, and I hope you also enjoyed this behind-the-scenes look at my much-too-dirty workshop. Someday I will clean it up, I promise!